Explore eclectic London neighborhoods
Arrive early to get the perfect shot of Instagram hotspot Neal's Yard in Seven Dials at its most tranquil. Nestled between Soho and Covent Garden, this colourful courtyard is home to plant-based eatery Wild Food Cafe, organic beautician Neal's Yard Remedies, and St. John Bakery, where you can reward yourself for the early start with donuts and pastries.
After you've refueled, head east to trendy Shoreditch to seek out unique street art. Find impressive works in and around Shoreditch High Street, Great Commercial Street, Brick Lane, and Bethnal Green Road – #nofilterneeded.
Alternatively, escape the city's hustle and bustle by going west to Little Venice, so-called due to its network of canals and waterways. Take a boat trip along Regent's Canal or stroll along the towpath to Regent's Park or Camden. The pretty area is also a good spot for lunch with fabulous waterside eateries, such as The Summerhouse.
If you're after some culture, venture to leafy Greenwich in south-east London, home to maritime marvels Cutty Sark and the National Maritime Museum, and art-focused the Queen's House. Climb the hill in Greenwich Park for showstopping views of the city skyline.
For something totally unique, go underground with a trip on The Postal Museum's Mail Rail ride. Discover original stations and platforms and be treated to immersive features during a 15-minute ride on the tiny train, which was previously used to transport mail around the city.
Discover one of London's hidden gems right under the nose of famous Oxford Street. A purple clock leads you to St Christopher's Place, a haven of upscale boutiques, restaurants, coffee shops, and bakeries. Find jewelry at Astrid & Miyu, limited-edition works at Castle Fine Art, or snap away at Feya's almost-too-pretty-to-eat cakes.
Train
Laze and lunch on the Eurostar
Having spent a whole morning exploring London's lesser-known spots, recline in your comfy seat on the Eurostar. Traveling from St Pancras International station, the high-speed train whisks you into Gare du Nord in the centre of Paris in just two hours and 16 minutes. If you've not yet eaten, there's plenty of choice onboard from the Café Métropole; or book Standard Premier, where you'll be treated to a light lunch. Sit back, relax and travel in style!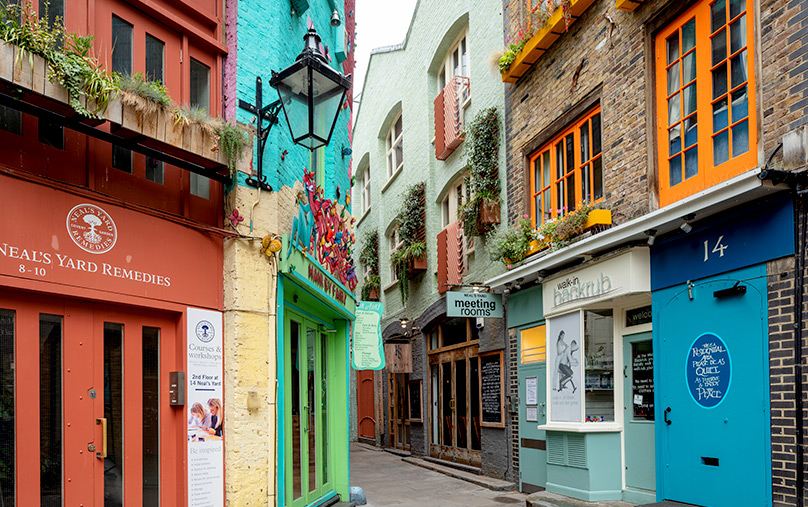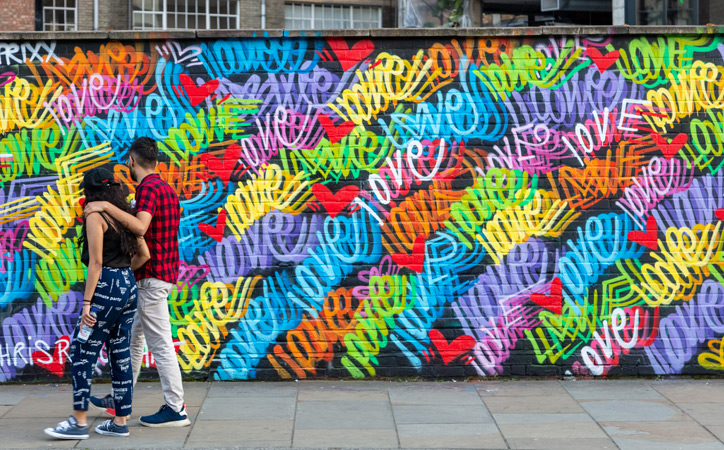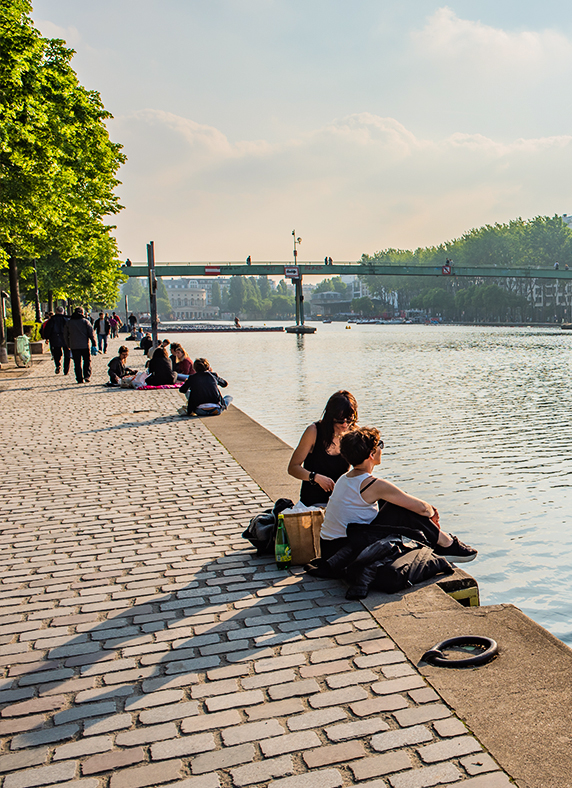 Uncover secret Parisian spots
Although now in Paris, you could be in another world beneath the monumental glasshouses at the Jardin des Serres d'Auteuil in the Bois de Boulogne. This botanical garden dates back to 1761 and includes a collection of ornate 19th-century glasshouses – grab some selfies alongside its rare collection of towering tropical plants and cacti.
You can also step into a fairground like no other at the Musée des Arts Forains (Les Pavillons de Bercy). This reservations-only museum, which houses the biggest collection of fairground and show objects in Europe, is full of quirky features. Watch as video, sound, and comedians bring the museum to life, and take a ride on carousels and a vintage merry-go-round.
Alternatively, hunt down bargains among the weird and wonderful items on sale at the Puces de Saint-Ouen flea market. Explore its 15 markets and narrow alleyways crammed full of stalls and shops, where you can pick up anything from antique furniture and glassware, to vintage clothing.
It's now time to stretch your legs with a walk beneath the chestnut trees bordering tranquil Canal Saint-Martin, which links Port de l'Arsenal to the La Villette canal basin. Here, you'll discover a path peppered with locks, swing bridges, and Venetian-style bridges. Arrive in time for dinner under the stars on the terrace of street art-covered Le Pavillon des Canaux.
If you'd rather be on the water, rent a boat from Marin d'Eau Douce at La Villette canal basin. These easy-to-operate electric boats can be rented per hour or for a whole day (up to 10pm), giving you the chance to explore 25 miles of waterways – a great way to ramp up the romance, or to hang out with friends.
Night-time hideaway
Stay at Renaissance Paris Republique Hotel, a short walk from the Canal Saint-Martin area. Full of quirky modern design, it's a great base to explore the nightlife and trendy bars of Le Marais. Or simply relax in the hotel's full-service spa.