Enjoy boats, trains, and automobiles in London
Start the day by going sightseeing with a difference, as you emulate the world's most famous secret agent on a river Thames RIB speedboat tour. Speed past iconic sights, such as the Coca-Cola London Eye, the Houses of Parliament, and The Shard, and head under Tower Bridge with Thamesjet, Thames Rockets, or Thames RIB Experience. Shaken but not stirred, you'll have never been so close to being James Bond.
Alternatively, hitch a ride in a classic British car with Small Car Big City. Cram into an old-school Mini Cooper and let your guide take you around London, from Buckingham Palace to street art hotspots. Ask to be dropped off near Carnaby Street for your morning coffee fix at locals' hangout Department of Coffee and Social Affairs.
Then, head east to The O2, a concert venue that's hosted everyone from Britney to 50 Cent. Cross the roof of this modern London icon during a 90-minute climb, where you can spot the Thames, Greenwich, and Canary Wharf, before enjoying lunch at one of the many restaurants inside.
Or, if you're after something a little more fast-paced, venture to Queen Elizabeth Olympic Park. Here, you'll find the ArcelorMittal Orbit, the UK's tallest sculpture. Head up to the viewing platform for spectacular views before tackling the longest tunnel slide in the world – you've been warned, it's not one for the faint-hearted! Upgrade to the GoPro package to record your thrilling descent down the 584ft tunnel.
Jump on the high-speed Javelin bullet train from nearby Stratford International station to St Pancras International station in time for your Eurostar departure.
Train
Post adrenaline-rush pit stop on Eurostar
You'll now be in a post adrenaline-rush comedown, so book into Eurostar's Standard Premier to ensure you have more legroom for that extra bit of comfort. Download the Eurostar app to make the most of the onboard entertainment or take a well-earned nap during the journey, which lasts two hours and 16 minutes. You'll need all the energy you can get ahead of an afternoon of thrill-seeking in the French capital.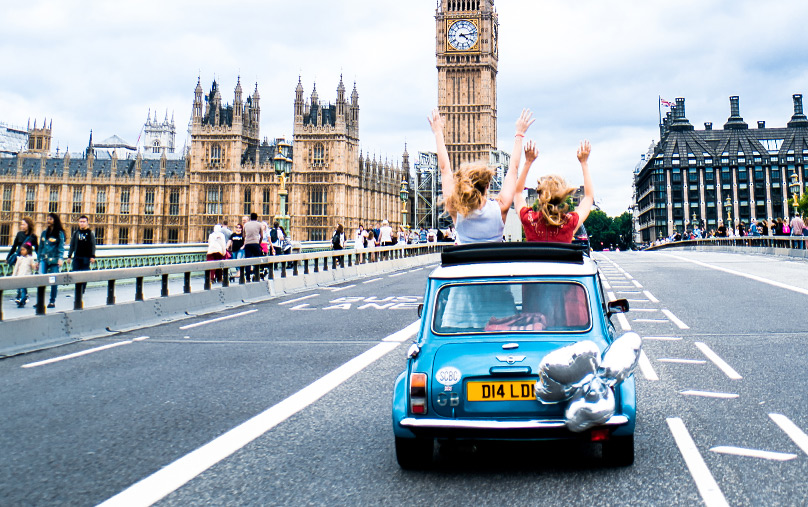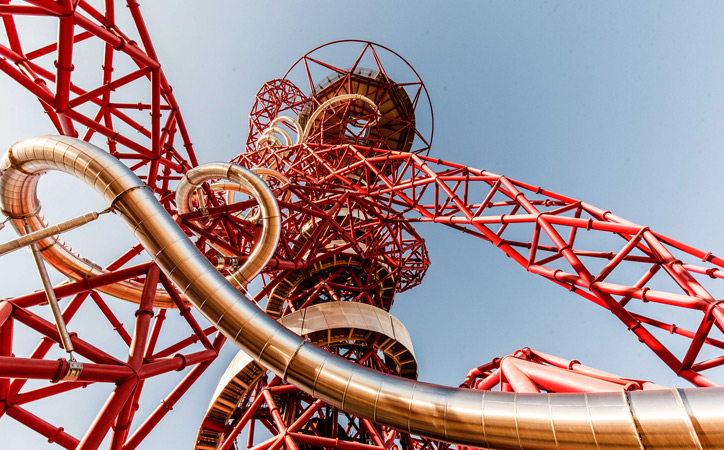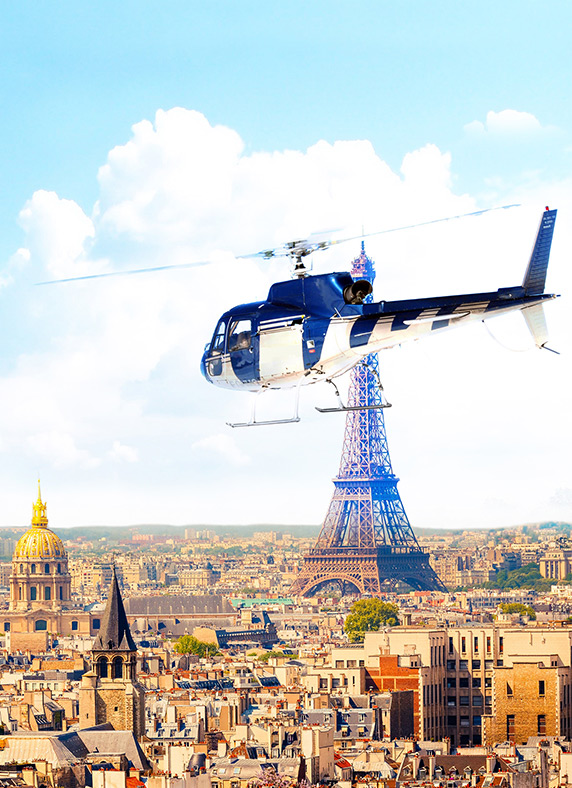 Take to the air in Paris
Bienvenue à Paris! From Gare du Nord, head to the Parc de la Villette to check off that bucket list skydiving experience, at iFLY. You'll be able to twist and turn in mid-air, as you float in a spacious glass tube. It's only fitting you give it a go at this indoor skydiving centre, given the parachute was invented by a Frenchman and the first ever jump took place in France.
For top-notch vistas, hover over Paris with the Ballon Generali, the biggest tethered balloon in the world. The balloon, which is used to measure air quality and changes colour accordingly, can go up to 490ft into the sky. It's a great chance to get that unique selfie that will make your friends back home hate you forever.
Before dinner, get a bird's eye view of the city of lights. There's no better time than sunset to admire the French capital's architecture, and with Helipass flights you can even soar above the nearby Palace of Versailles – the former home of famous French king, Louis XIV – to admire its incredible gardens.
Alternatively, hop in a sidecar and let a hunky Parisian biker, clad in a sheepskin jacket, flat cap, and most probably a hipster beard, show you their city. Discover the city's streets and icons lit up at night on Retro Tour Paris' 90-minute Retro by Night tour, and make sure to ask your "gentleman sidecarist" all those burning questions you've always had about the French capital.
Night-time hideaway
It's been a long day, and you've no doubt worked up an appetite. So, check into W Paris – Opéra, located close to the Palais Garnier and famous Printemps department store, before indulging in tasty French food at its contemporary Coquette restaurant. It's then time to get some well-deserved rest in your room, which comes complete with a rainforest shower and high-tech gadgets.